More and more gaming apps pouring in exponentially have become an epicenter for frenzy among many people. They are your escape from the real world into the virtual, artificial world. Gaming apps are soo engaging that people sit for hours glued on their chairs and never get bored.
Even developers are trying their best at making this gaming experience seamlessly brilliant for the users and hence PlayStation and Xbox are dropping in. Graphics and interface have developed up to an extent where the gamers themselves can customize the way in which they appear in the game amongst all the other players. You have a lot of custom looks to choose from and you can go on and accessorize yourself as you want.
What is Fortnite and Fortnite Skin?
For those who aren't aware, Epic Games developed the world's most popular battle royale game, called Fortnite. You can either choose to play the game alone or play alongside the other 99 players. The player needs to first drop into the map and then pave his way towards the center of the map. Meanwhile, you need to collect the maximum weapons and other items before you reach the center.
You are allowed to set traps for the other players, build forts, create a cover for yourself as you make way towards your final destination. The last player standing, who survives among all the other players, wins the match. Although the game is free,
Fortnite allows its players to buy cosmetics for their characters by means of in-game currency, V- Bucks. These V-Bucks can be bought through US dollars, and if you purchase V-Bucks in bulk, you're rewarded bonus V-Bucks. Buy new cosmetics for your characters with the V-Bucks, such as backpacks, gliders, new outfits, and weapons.
You can also purchase a Battle Pass that will help you unlock new cosmetics for your characters as you progress in the game. The way you customize your character is how the other players will perceive you. Your in-game skin is a sign of your weakness or strength, the more number of cosmetics you unlock for your character, the better you are at play.
Choose your Skin wisely
Fortnite skin adds on the extra drama to your character and you no more look boring. There are a variety of options available when you want to pick a Fortnite skin for your character, but don't get lured into the appearance of the skin. Analyze the skins, some are flashy and loud, your opponent may easily target you from a distance because of your skill color wavelength. Female skins are better preferred by all the pro-male Fortnite players because female skins are smaller than male skins and it avoids barring of your vision while you are trying to lock your target. So there are a few points you need to focus on while selecting the appropriate cosmetics.
Popular Fortnite Skins
Raven
It is a legendary skin and a member of the Nevermore Set. At present, the skin might not be available in the item shop, but players can buy this skin for 2000 V- Bucks once it comes online and becomes available. Released in season 3, the outfit resembles a raven. It is a black leather outfit with ombre shades of blue and purple and shiny purple eyes. The hood covering the face, the feathers at the back add a classic touch to the outfit. And do not miss the legendary iron cage black bling which adds a little more realistic effect to your character.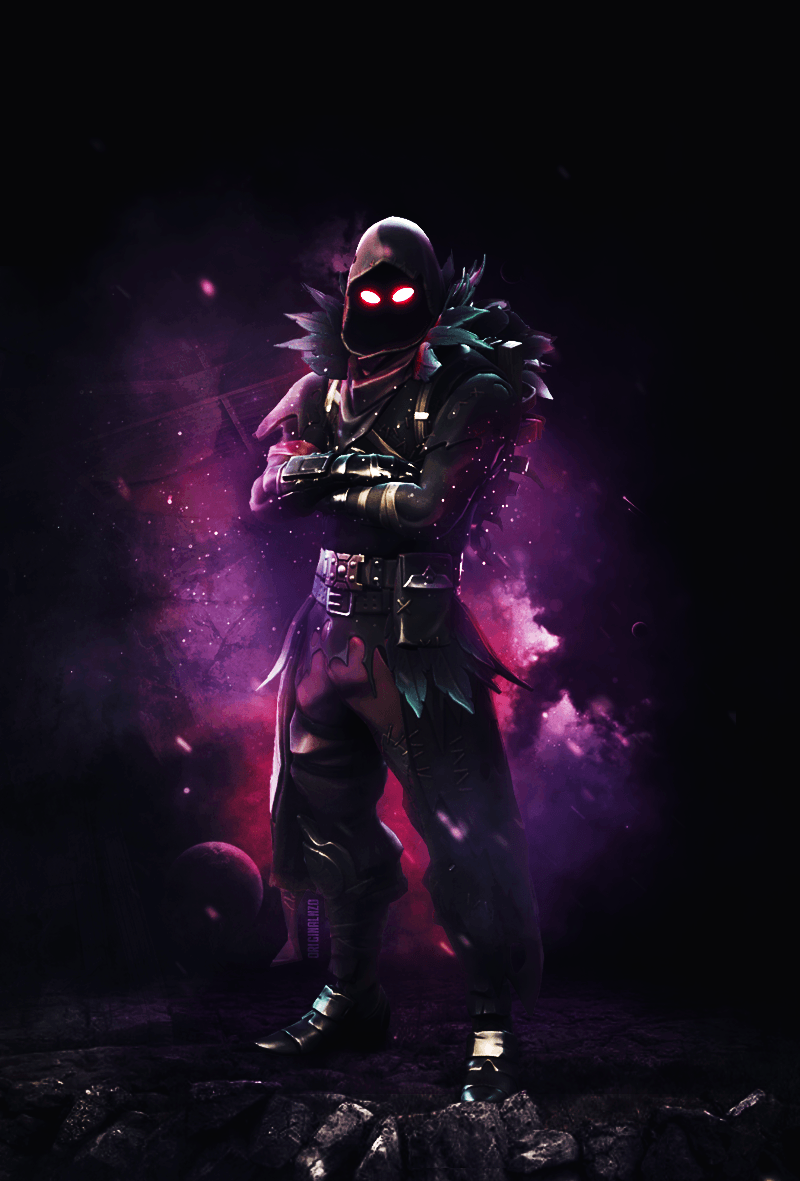 Red Knight
It is one of the most demanded female skins and has been re-released several times because of its popularity. Member of the Fort Knight Set, it is a legendary and rare outfit in the game. Players can have the skin for 2000 V- Bucks.  The character is seen all dressed up as a knight in a red and greyish- black leather suit. You can have the outfit once its available.
Valkyrie
Member of the Harbinger Set, Valkyrie is a legendary female skin. It is more like the female version for the Ragnarok Skin for males. The avatar can be seen in steel armor with black furs, a spiked helmet, bluish braided hair, bluish glowy eyes, and the legendary Valkyrie Wings. It is not in rotation currently but can be expected in the near future because of its reappearance every now and then.
Omega
Looking up for some villain outfit straight up from some superhero movie? Omega serves your choice then. Equipped with carbon fiber,  Omega was a legendary outfit to try on. It is a part of the Omega set,  which presents your character dressed up in a matte black suit with orangish-red eyes and strokes of a pattern on the outfit. Introduced in season 4, Omega is was an exclusive cosmetic that could be only unlocked at the 100th tier through the Battle Pass. It was not easy to get because season 4 was quite a difficult one. Only a handful of players could reach the desired tier and unlock this extravagant skin. It has been one of the best skins to have existed.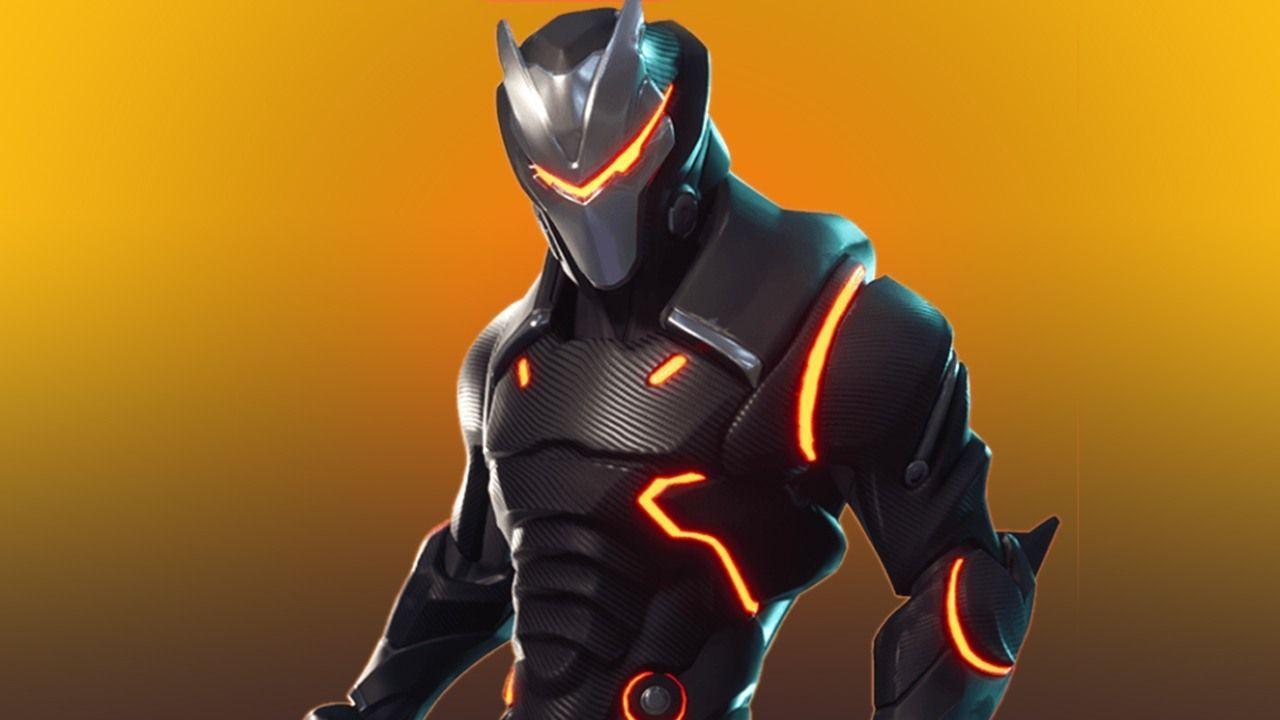 Leviathan Skin
It is one of the most popular skins from the list of battle royale cosmetics. Coming straight from the space explorers set of the battle royale, Leviathan skin is a legendary outfit from Fortnite season 3. This skin costs around 2000 V- Bucks. The character is dressed up in a white spacesuit with ombre of seafoam green and gold. It wears a glass helmet, only the head is that of a fish, and the fish forms animated water bubbles from its mouth inside the helmet.
Conclusion
Fortnite Skins enhance your gaming experience and add on an extra little drama to your character's appearance. With some analytical skills, you can pick and choose the best skin that suits your character's appearance without even keeping your game at stake and since you're investing your money on these cosmetics, make sure you invest well. Playing online games is all about virtual reality, so dress up well for the artificial world.